A bakery has to deal with the reality that it's products have a limited shelf life. It is a difficult balancing act that all bakeries have to deal with. You need to bake enough product to serve your customer base, yet the potential for loss is inevitable. No one can predict the flow of business on a given day. Each time you have any products left at the end of the day, it ends up as a loss for your business.
There are ingredient and labor loss with each product left over. It is a constant challenge of owners to predict the amount of product they will need for their shop each day. If you have been keeping an eye on the bakery business, you may have noticed that some of them are struggling to keep the doors open.
Inventory Management for a Bakery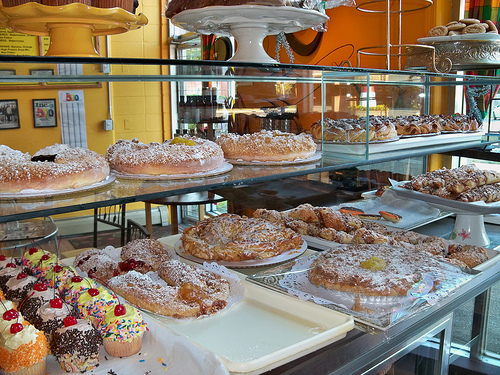 Because it is impossible to guess what product will be the choice of the fickle public on any given day, some bakeries are taking long look at a new business model. They are closing their storefront and transitioning to completely online selling. One such bakery in Sacramento is enjoying great success doing just that. They were struggling to make their bakery work, but it was a daily challenge – until they decided that they had to find a way to eliminate the uncertainty of what would sell.
They found the answer in deciding to work solely online. Who would have thought that had a chance of working? Well, it has been a huge success. They have formed a joint venture between their ovens and their computers. Both are equally important in this type of business. They have to produce great products and they have to have a way to reach a "hungry market".
A well built website that combines well crafted content, enticing pictures, and strategic use of SEO makes it possible for their customers to order online to be delivered anywhere in the Continental US. How smart is that? They have the order and it is paid for before they ever even turn on their ovens. They now bake only what they have orders for.
They bake their products as always. When they are ready for the customer, they are frozen, put in a protective foam shell and then packed on dry ice for delivery. It is then shipped for next day delivery. If it is local, they deliver it promptly. They are still able to serve their previous customer, they just deliver it to them.
Another benefit to that business model is that they don' t have to pay top dollar for a desirable location. In-home commercial kitchens could really make it big following this business model. You would just have to find the right shipping materials for frozen baked good. I found one place that has them called Thermosafe. Once packaged, you pack in dry ice and ship.
You can read the entire story about the bakery that reinvented itself by going online. Maybe it will spark some great ideas of how you can tweak an idea to make your business more profitable.