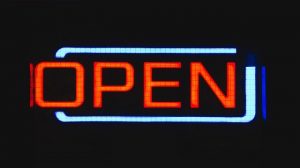 It is not quite enough to be a really good baker to make money doing it., The fact is no matter what your talent or skill is, it probably won't bring in money if no one knows about it. You have to find a way to get the word out that you are "open for business". For many folks, myself included, marketing what we do is the hardest part. I think in some way some of us feel like we are bragging, but hey,  look at it this way, if you are gifted with a talent, it is your responsibility to share it and in order to do that, you have to get the word out!
That is what is known as marketing. In the good old days that would require expensive advertising, you know, late night tv ads, yellow pages ads etc. (I realize many of you might not even know what yellow pages are, after all, it was ages ago when we bought one.) Anyway, the great news is that now, social media is the game changer.
As a matter of fact, cottage bakers have turned to Instagram and are having a lot of success. That makes sense because we all know that a picture is worth a thousand words. All you need is to do is snap pictures the next time you whip up a batch of your favorite pastry, and then upload them to your Instagram account, and don't forget Facebook. 
The thing is, you still need to let folks know how and where they can get the goods. Don't forget that every state has it own laws and regulations and it is important that you follow them. 
Sooooo, full disclosure here, I don't even have an Instagram account myself, so I am not an expert on that. No worries though, when in doubt. do what I do, and hop on over to YouTube and you will be able to find out how to do whatever you are interested in learning. BTW, YouTube had not contacted me about advertising them!