Last week the Governor of California signed the long awaited Cottage Food Bill. The Sustainable  Economies Law Center worked really hard to get the bill passed. Now California bakers can join the ranks of entrepreneurs in one of the other more than 30 states who have made it possible for people to get started in the baking industry without the prohibitive cost of a commercial kitchen.
In these difficult economic times, allowing micro business a way to get started just makes sense. In addition to supporting entrepreneurs, it also puts the public in touch with fresh local food they may not have had access to before. In every sense of the word, it doesn't get much better than having the ability to stop at your neighbors house on your way home and pick up a loaf of freshly baked bread.
Help Get Cottage Food Laws Passed in Your State.
30+ states have passed these laws, but what are the other 20 waiting for. There are bakers in every state that desperately would like to start a home based baking business, but are unable to do that because of cumbersome laws on the books in their state. In the age of sustainable living, many people don't want the regular offerings in the local grocery store that are filled with preservatives and other ingredients that most of us can not even pronounce the name of.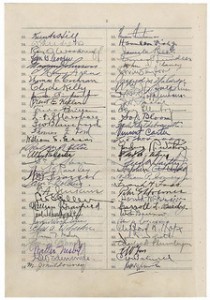 Starting an initiative is a big project. If you live in a state without the Cottage Food Laws, you should start by getting as much information out to the public as possible. Then get the buzz going among other bakers who would help push to get the laws passed. One thing that would be really helpful is for people across the state and even the nation to jump on board and support each others state.
As an example, I have been talking with a woman in Oklahoma who is working diligently to get support from others who want to be able to bake for profit at home. I would like to help her get the word out. Her name is Mary Jane, and she is needing help from other bakers in Oklahoma. I would suggest that one of the first things is to set up a Facebook page. Once you get that done, visit every forum that has anything to do with baking, starting with https://www.cakecentral.com .
The next step is to start tweeting about a petition for people interested in baking at home in Oklahoma. Send them to the Facebook Fan page that is set up to generate interest in passing Cottage Food Laws. Get conversations started everywhere you can think of, you want to get people excited about the possibility. It will not happen overnight. It will be a long haul, but get started and keep working. For people in other states, follow those steps to get the ball rolling in your state too.
I am making an offer to add a post for those in other states as well. Just send me an email with a link to your Fan Page and I will put it up on my website to try and encourage others to visit your page and join your efforts. Lets all commit to help and support each other until Cottage Food Laws make it possible for home based bakers to earn a living in each state.
I look forward to your comments and emails.