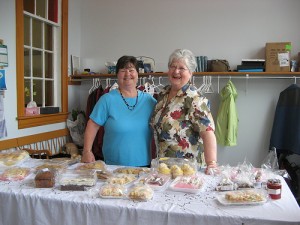 If you have been encouraged by the rise in the number of states enacting Cottage Food Laws, but discouraged by the fact that your state is not included in the list, you should know some things that may help you get a movement going. First of all, I am encouraging you to take a look at how the other states are getting the laws passed. There really is a lot of information out there. Looking at the actual laws added to the books is one approach. The problem with that is you may have to be able to understand the legal jargon. I have been spending a lot of time researching because I am trying to present a brief recap for you here. I want to tell you that in now way  am I an attorney, so I was thrilled to find some of the things that have been presented to lawmakers.
I discovered and interesting tidbit that may help you a lot. The FDA Food code 2009 is being referred to often. In one study done by the Harvard Law School, they found that
According to the FDA Code, home kitchens used for household food preparation cannot be certified kitchens, so anyone wishing to prepare food for sale must have access to a separate certified kitchen outside the home.7
One of the few exceptions to the rule is the exemption for charity bake sales and religious events. Mississippi law permits individuals to produce food at home so long as (a) the food will be sold at functions "such as a religious or charitable organization's bake sale" and (b) the food is not "potentially hazardous."8 This exemption allows individuals to prepare for sale foods identified as non-potentiaThe U.S. Food and Drug Administration Food Code ("FDA Code") is a model code and reference document for state and local governments on food safety laws. The FDA does not require states to adopt the code, but many states have chosen to do so because the code reflects the expertise and attention of dozens of food safety experts. Importantly, the FDA Code itself is not law; it only becomes binding when states adopt it by statute or regulation, and states typically add their own modifications by statute or regulation.
The term that gets the most attention in that code is the "potentially hazardous" foods. The focus of the definition is on whether a particular item is likely to develop bacteria or viruses that carry disease.If the foods are not kept at the right temperature or storage conditions, they can become a hazard to public health. If you are looking at state Cottage Food laws, you see that is the term that is use in all the state laws I have seen, but I have not yet looked at all of them. The FDA has produced the following chart to help differentiate between hazardous and non hazardous.
It seems as thought Cottage Food laws may be rooted in the exemptions that the FDA created allowing charity and religious events to sell foods produced in home kitchens. Those foods were limited to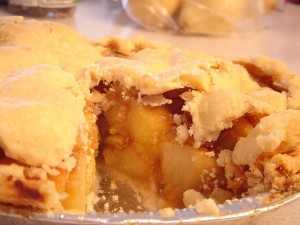 "non hazardous" foods as outlined above. There is little if any evidence that harm to the public has happened as a result of those exemptions. I know for myself that I have purchased things from bake sales for years, and have never worried that I would get sick from Martha's famous apple pie. Cottage laws give the consumer the opportunity to purchase and consume foods made with closely held family recipes. They also are making it possible for new small businesses to sprout and grow without the prohibitive start up cost.