Finally, the details!
So, I am assuming since you are reading this that you have finally decided that you may be willing to try your hand at this blogging stuff I keep talking about. Hooray, jump in, the water's fine.
I told you I would help you, so here goes. First you have to have the idea for what you will write about, and by now, you probably do. So, now you have to make the decision about what platform you want to use. There are a number of them, but I am going to talk about WordPress.
I started out using a different blogging platform, but I like WordPress better. It is really versatile, so you won't be limited in what you can do with your blog. It does not require that you know HTML, CSS or other techie stuff you may run into if you build a static website.
There are a ton of places you can get free tutorials on how to set it up and use it as well. I will talk more about that later. If you just want to get the hang of blogging, and don't want to invest any money, you can use WordPress.com.
It is totally free, you just go to: https://www. wordpress.com and sign up for an account. Then check your email and verify your acocunt by clicking on the link they send you.
The first thing you will have to do is login. That will take you to the Dashboard, which is basically the back end of your blog, the place that you use to create and publish your content. Here is a look at my dashboard, to give you an idea of what you will see.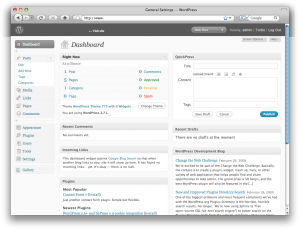 To give you an idea how easy it is to start, here are some brief steps: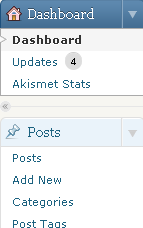 Click on"Add New" under post section in upper left corner

Give your post a title in the specified box



Enter your content in text box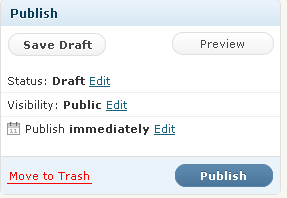 Click on preview in the upper right hand corner to make sure it looks the way you want, if not click back and make changes
Click publish in the right hand corner
Click view post
It is as easy as that to start, when you click publish, your blog is visible to the world. To be sure this is a very simplified explanation. There are a great many videos on how to use WordPress. This is just the explanation for WordPress.com.
I use WordPress.org. It gives you lots more options, but there is a small expense involved for your hosting and domain name. You could be expecting that to cost between $10-$12 for the domain (it is a renewable charge) and $7-$12 per month for hosting.
I am going to stop and give you a chance to go look at https://www.wordpress.com. It is free and you can play with it for awhile. I will talk more next time about WordPress.