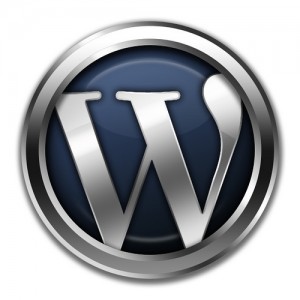 Installing WordPress is only the beginning. Now it is up to you to add valuable content and to make it look professional. Both of those things take time. Most experts advise that you add at least three posts a week, daily is much better. You can see that time and effort are required. We all know that if it is important to you, the work is well worth it.
If you are a stay at home mom who wants to start working online, WordPress is the way to go.  If you are going to start an online business, presumably you have already decided the niche you are going to target. I would recommend that you create an outline to follow so that actually creating the posts will be easy. Start a notebook or file for yourself that contains articles with interesting information to inspire  your posts. That will help you with content ideas. Be on the lookout for great pictures, funny videos or audios. Better yet, create some of your own original content. That is fun.
You may have an idea of how you want your blog to look. There are lots of WordPress themes that are free. I used one when I first started. I did recently get an email from a friend who works in high level internet security that had read that some of the free themes can not be trusted or can be easily hacked.


Quality Themes Help You Make a Good First Impression
I am not personally an expert, but that, along with the frustrations caused by the limitations of the free theme I was using made me decide to upgrade to a premium theme. I have been so happy that I can easily do so many more things now. I guess I may have put the cart before the horse. The themes are the way your website is displayed to the world. It adds the style to your site. We are each trying to appeal to a certain audience. An attorney would probably want a very professional looking site while an artist might prefer a very creative look.
Unless you are a professional coder, achieving those specific styles for your site would be pretty hard to do. That is where themes come in. All the techie stuff is already there, you just have to add it to your website.
A well done website is giving you an edge. No one has to know that you are a solopreneur, working from your kitchen table. If you website looks great and you offer valuable content, then you will attract people to your site. I want to try and teach by example here. You can see that in the sidebar, I put an add for StudioPress themes. There is also a link to them. I want to make it easy for you to check out their products because I use them and really like what they have to offer.
My Website Makes It Possible for Me to Teach by Example
This website is built on WordPress using a StudioPress theme. Because I personally have liked the product and I want to help others get their websites to look great, I am happy to promote their product. If you happen to click on the ad or the link, check them out and like what you see and make a purchase, I will make a commission on that product. You don't pay one penny more than if you went to that website on your own. The company is willing to pay me a referral fee for a customer who may never have found them if I had not recommended them.
That is how affiliate marketing works. I use that product and I like it. As a satisfied customer, I recommend it to others. Word of mouth advertising. You have heard from someone who has experience with the product, check it out for yourself with no sales person breathing down your back, and decide yeah or nay. You can see that even for those of us who don't feel comfortable doing "sales", this is a way that you can make money online without high pressure sales tactics. Just thought that might help. Now go and start building your WordPRess website so you can say "Hello World".