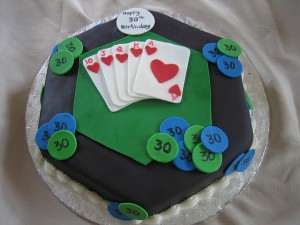 Cake prices depend on a lot of variables. When you are just starting your business, one of the challenges you face is how to price you products so that you will make a profit. After all, if you aren't going to make money, just bake for a hobby and enjoy the compliments of your admirers. I don't mean to sound harsh, but in business, you have to pay attention to the bottom line. Those numbers tell you if you are profitable.
Most of us wish that pricing our baked goods was as simple as multiplying the cost of goods by a set number. There has been a "rule of thumb" that recommends multiplying your supply cost by 2 or 3 and calling it a day. Sounds good, until you realize you won't make much money. Unfortunately, many bakers don't charge the right amount for their products. It is really easy to omit the actual cost of some of the expenses, especially if you are working from a home kitchen.
Accurately Price all the Ingredients
It might seem obvious that you have to charge for your ingredients. From what I have observed, many bakers really don't have accurate numbers for some of those things. Do you know what a cup of flour or sugar actually costs you? How about a teaspoon of salt, vanilla, baking powder, yeast etc? Did you pay tax on the goods you use? How much should you charge for the gas in your car that it took to go and purchase your baking stuff? What about the electricity or gas expenses needed to run your equipment to get the job done? If you are doing any type of promotion, are those expenses figured in? Last but certainly not least, have you been compensated for your labor. I don't mean just the baking time. What about the time to do the running around to gather the the ingredients? If you are delivering the product, you have time and gas expenses there as well.
To put it in perspective, I was working with a woman who wanted to make some extra money. She was well known in her private circle for her baking expertise, and often people asked her to bake for them. She was confiding in me that she loved to bake, but for some reason although she often was baking for others, it did not actually seem to make their financial situation any better.  I asked her how she set her prices for her baked goods.
The scenario went like this. She purchased a cake mix for about $1.50. She bought a bag of powdered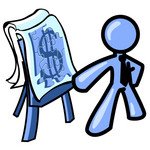 sugar for around $1.30. She figured the eggs were something like $.10 each, and of course, the water was free. Since she figured that her cost was about $3, she would triple the price and sell the decorated cake for $9. I asked her if she packaged the cake at all, she looked at me and said "of course I put it in a cake box". Then I asked her is she had the cake on a cardboard tray, and again her answer was of course. The look on her face seemed to say well duh, how else could you transport a cake?
I continued along that path by asking if she had to use her car to go and buy the supplies? Did she use any flavorings in the cake or the frosting, were there colors added to the frosting borders or decorations? Did she turn on her oven to bake the cake or use her mixer to beat up the frosting? Did she tape the box shut or use paper to give her an invoice? Last but not least, did she use any of her time?
Yeah , I know that is an extreme example, but in her case, she was losing money with each sale she made when she figured in all her actual expenses. The gasoline she used to go to the store and deliver the cake eliminated any profit potential, let alone the fact that several hours of her time were invested in that cake. I am not a cake decorator, so just for purpose of writing this blog, I went online and looked at some prices for comparable cakes from her potential competitors. They ranged from $25 -$85 for a nine inch round custom cake. The average price was around $40.
Custom Cakes to Baking Bread, Get Paid for Your Expertise!



I have been thinking a lot about this very thing. I have my own theory and it is probably worth what you paid for it.  I have observed that there are a lot of small business start-ups that fail partly because they have a faulty pricing structure. The other thing I see is that when people are working toward starting a business, confidence in their abilities is often shaky.  Whether you are baking cakes, pies, breads etc, you are going up against giants. You simply will never be able to under price them and make money.

Those establishments, the big or grocery stores,  are fierce competition. They have huge advertising budgets, and the advantage of location and exposure. They are also able to purchase their supplies at a much lower price than the little guy.  The products they are selling probably are purchased frozen from the major suppliers like Dawn. At the store,  some of the products are baked, the cakes are probably just frozen. At the store they just cover them  with frosting.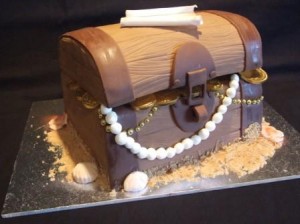 Sure there are a lot of other variables rolled into the total picture. but for some reason, it seems to me that small business people who produce their own products don't place enough if any value on the investment of time it takes to actually make their products. Most bakers I know pride themselves in the quality of what they make. I worked at a busy restaurant while I was in college. The chef had a large local following. She  had a saying that has stuck with me all these years. "Garbage in – garbage out".
She would never think of using artificial ingredients. She bought the finest ingredients available. Her customers loved everything she made. That restaurant was hugely profitable while she ran the kitchen. She set the prices on the menu, and they were higher than any other place in several towns, yet they were always busy. I often heard discussions about that restaurant, and the consensus was  that sure it was expensive, but it was so worth it.
The moral of the story here is that Marie (the chef) never worried about her competitors prices. She was not trying to compete with McDonalds or even the mid range places. She simply was not competing on price. She knew what her costs were, all of them, figured them into the cost of doing business and set the menu prices accordingly. You have to learn that lesson for your  business to be successful.
My thoughts in a nutshell, listen to my Cinch.
photo credits in order: Linzi's Cakes, simplesolutiontech07 , nzclevercookie