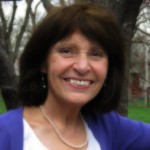 Throughout our lives, we are constantly learning the steps of how to do a new task, be it a hobby, a job, a class, etc. Depending on what you are wanting to accomplish, there can be tons of steps, or just a few.
The goal of being a stay at home mom is one that involves many steps, and spans lots of years. To be sure it is a marathon, not just a stroll around the block. We all know that to be able to complete a marathon takes training, and there are many who train for years before ever attempting to run one. (I wonder if anyone has ever counted the steps required.)
One of the steps that I neglected as a stay at home mom, was realizing that I had to be actively working on ME to prepare myself to realize my goal of being a work at home mom. I was totally into my family, but the reality of the situation was that I was living in a blissful ignorance of not adequately preparing for the future. As a family, we could live within our means, stretch the budget, be frugal, I was great at that.

As a young mom, I was totally naive about the expenses we would encounter as our children grew. I figured out the part about the fact that they would eat more sure, but all the rest was more of a surprise. In my mind, I just assumed that as our family grew, so would my husbands income. To be sure, it did, but not in the same proportions as our expenses.
As those expenses became reality, I began to feel a very real pressure to do something to contribute financially.  So I began the search of a viable way to make money. I still desperately wanted to be a stay at home mom. Lets be real here, it was more than a want, it was a NEED. Childcare for my brood would have consumed all that I made.
The search began, and as time rolled on, I became more desperate. That is when I began to fall victim to scams. I have already covered all that in past blog posts, but my point here for you is that things would have been different if I only  had a plan from the beginning.
I am starting a series here for my blog, and my purpose is to help others avoid some of the mistakes I have made. I will try and  share a few of the things I learned along the way. We will begin with some baby steps, but you need to know that this is just the beginning of training for your stay at home mom marathon.
I am not suggesting that I have all the answers, that would be laughable. What I am saying is that simply by the time I have spent on this planet, I have run into a number of experts that have provided me with answers to my questions, and hopefully, I can refer to them, or at the very least recall my experiences.
I will close with a step that sounds very simple, but don't be deceived, it is harder than it will appear. Decide today that you will carve out a half hour every day that you will dedicate to working on the plan that will be the foundation to your goal of being a work at home mom. This is really important, it will start training you to make time in your day to work on yourself and your business.
I would love your thoughts and comments. Please feel free to share your ideas and questions throughout this series.