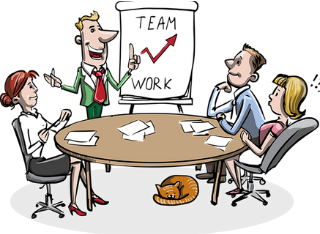 Choosing the Right Name Takes Time
In business, the name you choose can mean a lot. In the last post I talked about choosing a fictitious name. If you decide to just do business using your own name you don't have to get a DBA (fictitious name). I want to look at some of the reasons you might want to seriously consider not using your own name.
While I am sure everyone reading this has a wonderful name, will it really be remembered and attract attention to the product you are selling? It is critical that the name be memorable and catchy. For example "Karen's Cakes" does describe what products the business has, (sorry if any of you have that as your name), but an improvement might be one of the following: "Let Them Eat Cake", For Heaven's Cakes!, or the "The Cake Fairy". Those names are more likely tho be remembered.
To be honest, I did not just come up with those names off the top of my head. I did some research. I was remembering how long it took to come up with the names of our businesses. Back then, several of our family and friends sat around brainstorming. We wrote down every idea that might reflect what our product was.
The Process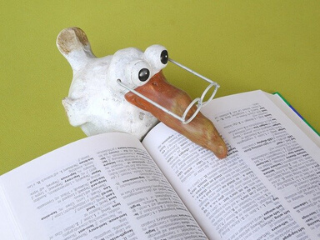 We wrote down any words we could think of that were related to the product. We looked for synonyms and checked the thesaurus. Once we had that list, my husband and a good friend who are great writers and love puns went to work. We had talked a lot about what my motives were for beginning this blog. I wanted to help others be able to work from home and start a business and make money. The experience I could share was baking and running a catering company from home.
So to break this down more, we needed words that were related to what I wanted to accomplish. I am not selling food here, I am sharing information on how I make money at home. Dough is a common slang word for money but it also is a baking word.
We had the first word. It went from there. I am a yeast baker and the dough has to raise. I work at home and I am a mom. A lightbulb went on and "Doughraisingmom" was born. The tagline "Face it you Knead the Dough" followed, using the same process.
That is how my family came up with the business name. I suggest you start with just listing words that are related to what you want to sell. Think of clever words related to cookies, or breads, or pickles or spices etc. If you need some inspiration, there are websites out there that can help you with this part of the process. Just Google business name generator and you will find lot of help. Here is one example.
Take some time to work on this. Grab a cup of coffee, a glass of wine, amug of beer or whatever gets your creative juices flowing. This name is going to be the face of your business. You will have it on every product you sell as well as any marketing you will be doing. Who knows, you might even wear it on a t-shirt. Have some fun with this.