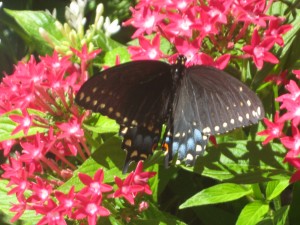 One of the first decisions I had to make when I was having my website built was  to choose a theme. As a newbie, I really had no idea what that even meant. I just answered that question by choosing the number of columns I wanted. I had no understanding that the way the theme was written (coded) would affect my experience with my website. Since I did not understand that there are a ton of options when it comes to themes, I struggled a lot with learning how to use my website.
I didn't realize that one of the reasons I had a hard time getting my website to look the way I wanted was the theme. You see, the theme contains all the html and css that determines how your website is displayed. Then I took one of the many class I have taken and learned  why I was having so much trouble. The great news is that themes can easily be changed.
I love WordPress and I encourage everyone to use it. No kidding, even beginners can have a great looking website simpy by using WordPress and a theme that fits their needs and personal preference.There are a lot of great themes out there, some are free, and others are considered premium themes and they have a cost associated with them.
Free Themes vs Premium
The free themes available with WordPress can be installed by simply clicking on on themes in the sidebar of the dashboard. Once you install WordPress on your site, it will come with the familiar "Hello World" theme. If you prefer a different theme, you can click on the themes tab and you will see a box that says search themes. You can click preview to see what the themes will look like.
Most of the premium themes will give you more flexibility than you will get with the free ones. They will often have a variety of page layouts that you can easily change. Some of those themes are sort of tailored to different types businesses, ie lots of built in picture spaces for a photographer or Realtor.
There are many layouts that are more formal making them suitable for more corporate websites. Your website is the way the world views your business, so you want to give some thought to what you want to show the world. Some of the considerations are how many columns you need, what the header and footer look like, as well as the basic structure. Some have whole sections that you can simply drag and drop, that is too cool.
Themes can be changed.
I recently changed my theme. I have to tell you that I am so happy that I did. Now it is so much easier to make my website do what I want. My theme was created by StudioPress, and coupled with some great pluggins I can honestly tell you I now love using my site. You probably have noticed the ad for StudioPress in the sidebar of this blog. If you are unhappy with the preformance of your website, or you are a newbie just getting started, I would encourage you to click over to Studio Press and just take a look at all the themes they have to offer.