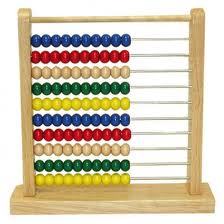 I am a good baker- I pretty much stink at bookkeeping. One of the problems is I just don't like math very much. Oh, I do okay with numbers, and am actually good with everyday math. I just don't enjoy the tedious task of detailed bookkeeping. I do however, enjoy using my computer. I am finally getting around to learning how to use spreadsheets. I think my kids learned that in grade school,hmmm, maybe I need to enroll in fifth grade again, ouch.
That said, as a business owner, you have to keep track of your money. With the catering company I hired a bookkeeper. She was great, but expensive. If you are just starting out, you may want to keep your expenses lower by using some software to just keep your business accounts accurate.
Basic bookkeeping
When callers to the Dave Ramsey show ask about starting a business, he gives them advice about very simple bookkeeping.  here are the steps her recommends:
Open a business Checking Account
Deposit your start-up money in that account
Deposit ALL the income from your business in that account – just business related income
Pay ALL the expenses from your business account
Only use the business account to pay business expenses, do not ever use it to pay personal expenses
Money in the business account after paying all expenses and taxes is your profit
Remember to reimburse the initial start up money before realizing a profit
Basically, the business account if managed properly will provide a place to start a bookkeeping system. The problem is that there are other things to consider. If you are selling products, you are going to have to collect and pay sales tax. You will have to be able to pay the required taxes on the income, so that should be set aside from the beginning so you have the money when you need to pay the bill. believe me, you don't want to not be able to pay the tax man.
Accounting Software That Won't Break the Bank
In another post I had a guest blogger, Molly Mitchell who gave a summary of accounting software . I decided to take a closer look at one of the things she recommended. It is free, so I signed up so I could take a look at it and write a review of it for you. I will be honest and tell you  that when I ran the catering company, I used Quick Books Pro. It really was a lot more than I needed, and one of my CPA friends told me I would have been better off to start with the basic Quick Books because you can upgrade, but you can't downgrade from the Pro version. Live and learn I guess. The thing is, they cost money.
If you are just starting, you may want to save your money and use Wave Accounting. It is free, and it seems pretty straight forward to use. I just signed up and already had an invitation to a beginners webinar on how to use it. Just for grins, and to write this, I checked out the FAQ sheet and took a look at how easy it is so set up accounts in your system. For your convenience I am including it here.
Sample Wave Account Setup Tutorial
Accounts: Adding an account

When you register for Wave, you're provided with a bunch of accounts (a "chart of accounts" in accounting-speak) that is standard for your type of business. You may encounter moments when you want to add different accounts to your Wave. Easy peasy. To add an account:
Go to the Settings screen.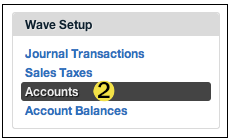 Click the Accounts link, located below Wave Setup.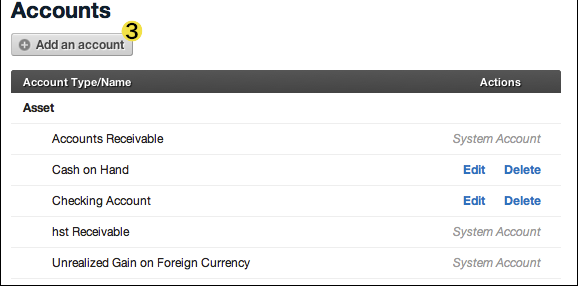 Click on Add an Account.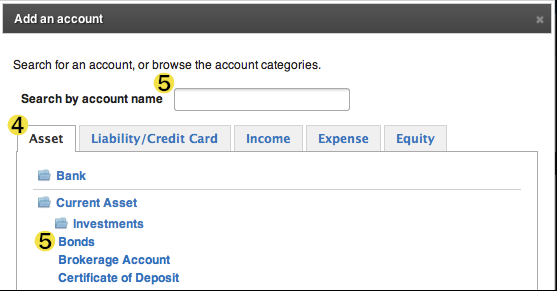 Browse through the tabs for the account you need.
You can also Search for an account by name. When you find what you need, select the account. Note: if you're searching for an Expense account, you must first click the Expense tab, and then do the search. Similarly, if you're looking for an Asset, you must click the Asset tab before searching, and so on.
Edit the account name. Wave may ask you if this is a Payment Account. A Payment Account is an account that you use to withdraw money, make deposits, or make withdrawals/purchases. Note: not all names can be edited. For more information on custom naming, see below.

Click Save.
Custom naming
Though there are more than 300 accounts available to choose from, you may occasionally need an account that's not available in our list. You can create a custom account by following these steps.
a) Go to Settings > Accounts > Add an account, as in steps 1-3 above.
b) Search for the account that's closest to what you're looking for. For instance, if you wanted a very specific account that deals with the expense of storing a vehicle, you would go to the Expense tab, and scroll down to the Vehicle Expenses section.
c) In each section there's an "Other ______" option; in this case, "Other Vehicle Expenses." Click this option.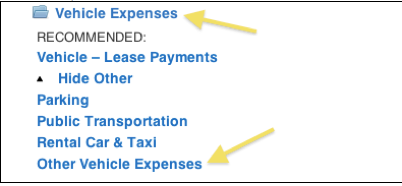 d) In the dialogue box that opens, you can change the name of the account to whatever you want, specify the taxes, and save.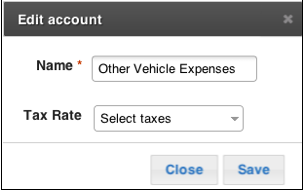 So there you have it. The Wave is able to provide this service free because it is sponsored by advertisers who would like you to purchase things you may need for your business. There is no obligation that I can see to buy anything. It may be a great solution to your bookkeeping needs and may get you up and running for free. I have to tell you that you should check it out for yourself, I am just writing this review from taking a look at it and comparing it to Quick Books Pro, which was tricky to use for a beginner, and a bit expensive.  All I can say is you can check it out and decide for yourself if it is the best tool for your new business.