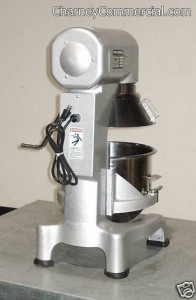 A bakers favorite tools are usually things like a mixer or an oven. I love those tools, but I want to suggest that there are other tools we bakers can make use of as well. If you are wanting to start a business baking, you will need a little start up money. I for sure don't want you to run to the bank and take out a loan to do that. That just puts you in the hole to start with.
Instead, think of ways you can make money to get the ball rolling. I have been talking a lot about Cottage Food Laws making it possible for you to jump in and get up and running relatively cheaply. However, there still may be some start up costs. I was talking to someone who wanted a better mixer to get up and running. There are other things you also may need to purchase. One of the things I am doing is some targeted affiliate marketing. You have seen some of my blogs recommend a program or mentor that I have used that I think would benefit you in your journey to start your own business. There are other ways to do affiliate marketing too.
Affiliate Products for Your Customers
I know your may be thinking, I am a baker, what does affiliate marketing have to do with me. I thought that too, until I learned a little more about affiliate marketing. You see, even as a baker, you should be connecting with your customer in lots of ways. To start, pick your specialty, your niche. Are you a bread baker, a cake decorator, a pastry chef etc. Once you know the answer to that question, you can start putting together the foundation of a business.
In order to assure steady cash flow, it is a good idea to have a number of products to make that happen. In a brick & mortar bakery, you would have breads, pies, pastries etc. In a given season one may be your best seller and then drop down on the list as that season passes.
If you are a solopreneur, having additional products helps your cash flow as well. That is where affiliate marketing comes in. It gives you the ability to sell other peoples products that your customers would benefit from, and earn a commission on the sale.Let me give you an example. My readers are really interested in baking. Most bakers I know love cookbooks. Since I am trying to help others start a business centered around baking, I suggest they narrow down their target market with a specialty. 
If your specialty is baking for diabetics, you might be on the lookout for recipe books containing recipes made without sugar or corn syrups. I found a book that would be just what you are looking for so if that is you niche, today is your lucky day.

That is an actual link to that book, so I want you to click on that link so I can show you how this all works. When you click on an affiliate link, it takes you to a sales page, so you don't have to do any sales. In this case the book offers 500 recipes you could make to serve your diabetic customers. If that is your niche, I just did you a favor.
In this particular case though, it is more than access to 500 recipes you can use, it gives you Master Resell Rights. When you acquire master resell rights, you sell the product/service to your customers, and you may also grant your customers the right to sell it. You can also pass master resell rights to your customers, if you are in possession of transferable master resell rights. This allows your customers to also sell the product with master resell rights. You can see how this can be a really great deal for your customers too.
If you are looking at that ad, there is something else I want to point out to you. See where it says "similar products", when you click on that link, it takes you to other products in the recipe niche and they have the Master Resell Rights too. You could promote any of those products on your website (yes, we are going to talk about a website so stay tuned), on Facebook, Twitter, Squidoo, or any other social media platform. When someone buys the product you make money that you can put toward getting your business up and running.I found that book in what is called the Niche Mall. You can join it for free and when you sell any of the products in the mall, you can keep 50% of the sales price. I decided to become a paid member because of the tremendous amount of quality resources and training they offer. You can find out all the information about the Niche Affiliate Marketing System
Don't wait to get started. Let's start to build the foundation that allows you to make money from home. Oh, by the way, if you click on that affiliate link for the book and make a purchase, thanks, it is a blessing for my family.
Here is my Cinch of the day. Forgive me for getting a couple of words wrong, see if you can identify them 😳
photo credit:
Charney Commercial