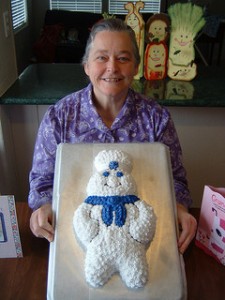 There seems to be a misconception about the safety of food made on a home kitchen under the Cottage Food Laws. I want to demonstrate the scrutiny that many states use in issuing the permits for the home bakers. I just went and took a look at the requirements for a permit to bake under the Cottage Food Laws recently passed in the state of Washington. I can honestly tell you that the oversight of those bakers surpasses what is required of many other food establishments around the country. Don't believe me, well, let's take a closer look at the permit application.
The Application Packet
The cover page for the application packet for a cottage food law permit in the state of Washington gives the reason the state passed these laws.
The Cottage Food law recognizes the fact that many small, value-added food processors do not have ready or affordable access to commercial kitchens that are licensed for food processing, and that the home kitchen can be an affordable alternative to leasing a certified commercial kitchen.
Many other states are on the same page as the cottage food laws sweep the country. Here is a look at some of the information needed to actually get a permit in Washington. [Read more…]