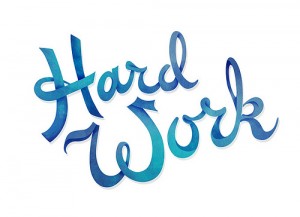 Growing a business is hard work. It is the goal of most people who start a business
in the first place. Many entrepreneurs have lofty goals of a wildly successful business
resulting in bulging bank accounts. Does that sound familiar?
I have to admit that I fell into the trap. I prided myself in the fact that I took classes from before the very beginning on how to run a business. I mentally convinced myself that just about anyone knew more than me. I was regularly attending classes at the women's business center and the class was focused on this very question.When do you decide to grow.
The philosophy of the teachers was that a business is an independent entity and must be allowed to expand as demand grows. I suppose in some ways that is true, but if you are the owner, I personally think there are some decisions you need to make very early on. Sure, everyone dreams of the possibility of being the next Mrs. Fields, but is that really what you want? Do you want to run a mega business with multitudes of employes, buildings, equipment and liability?
It's is your business, keep your priorities in mind.
Well, in those classes, people are encouraged to shoot for the moon. The problem for a lot of people is that we simply want to be solopreneurs, with our own little business that provides the income we need for the lifestyle we want. It is important to remember that when you have employees you are the one responsible to find enough business so that they had the income they needed for their families and have enough left for yourself as well. It required me to spend a ton of time away from my family, even though I was working from home. That was never what I wanted.
My business took on a life of it's own and I ended up running after it. There were aspects of it that I should have pruned out, but the classes encouraged me to grow those "revenue streams". The problem was that one of them in particular was taking over a big part of not only my life but my families as well.
Not by my own design, but via customer demand, I started offering gift baskets. They started taking over our lives at Christmas in
particular. Not only our lives, but our home as well. There is a lot of stuff (baskets, ribbon, wrapping equipment, bins, boxes, shipping supplies etc) that when we were in high production took up a ton of space. Christmas at my house became a profitable nightmare.
You see, I wanted to make money, but my purpose was to make money to help pay expenses. My family was my primary focus, but the business displaced that focus. From the viewpoint of other people, the business was successful. For those people in my family dealing with the reality, it was taking me off path. I was letting others advise me to grow, but they did not have the same goal in mind. Keep you own goals front and center, and don't let others supersede that. Before you even start, have the type of life you want in mind and know that your gut is a good guide.