Google Provides Information and Gives Good Example
I admit, today I am looking at Google in favorable light. After all, they just chose KCK to be the test grounds for their new super high speed internet. I am hoping that will spread across state lines. I know that does not have a lot to do with my business, or does it?
Do you remember awhile ago when tons of towns were vying for the chance to be the test ground for that new launch? Topeka actually changed it's name to Google KS! Google got a huge amount of free press over that.
Have you ever noticed how the Google doodle changes? Today it is honoring Robert Brunsen, he invented the Burnson burner. Okay, your're right, I had to look it up. They keep things interesting by using different doodles to commemorate special events.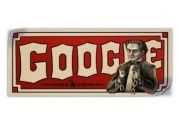 By adding the variety to their brand, it keeps some of us entertained, or at least wondering what the new design is all about. I took a minute or three to go and find out what was behind todays doodle.
The point of all this is to inspire each of us to take a look at our websites and marketing efforts to see if it is creating a buzz. Are we building our websites with links to other pages that add more information to the topic of the post. Do we have a product that we are trying to promote with that post? If so, is there a link to it to provide easy access for our customers. That is good customer service. It is also smart business. If they click on the link, they will at the very least get more information, and it gives us the chance to expand on the benefits of the product.
The fact of the matter is that the more we know about a product, the closer we are to making a buying decision. In addition to that, building a solid link structure is good for our website. I recently read a good basic explanation on link building and I think you might enjoy it.