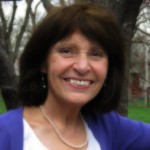 We are starting to begin conversations with non profit organizations here in Kansas City who would like to join our program to become beneficiaries of the training weekends. We will donate all the rolls we make during the training weekends.
The non profit organization will need a place to sell them, (Churches are ideal) and the organization will keep all the money! We are going to have a great time raising some dough for them.
The sales of the rolls should raise somewhere in the $1000-$2000 range If you know of a non profit organization that would fit that description, please refer them to our website and have them contact us.
Ideally, we would like to work with nationwide non profits who have a
Kansas City connection. In addition to wanting to make contributions to great organizations, it is our hope that they will let their entire network know that moms trained by us can help them with fund raising in their area. They will be able to find our Dough Raising Moms through our website.