If you want a home baking business, you need to focus on the word business. I have talked a lot about baking, and laws changing, basic bookkeeping, but there is a lot to running a business that needs to be done. Remember, as a solorpreneur, you get to wear all the hats. If you want to give your ego a boost, just do a quick review of your new titles.
Owner
CEO,
CFO,
Sales Manager,
 Director of Marketing,
Head Baker,
Webmaster,
Head of Social Media Department,
Customer Service Manger,
Order taker,
Supervisor of Maintenance
Packager
Administrative Assistant
 Blogger
Scheduler
Shipping Department
Etc.
Yeah, I realize that some of those titles are a bit over the top for an entrepreneur, but the point is that you will have to learn how to do a lot of things moderately well. In addition to that, time management is something many work at home businesses struggle with. Distractions abound when you work at home, so having the discipline to stay on task is a battle we all have to face. So, what do you focus on first?
Obviously you have the product you would like to start with in mind. We really don't have to review the baking procedures, recipes or any of the baking how to's. I am assuming at this point you have all that down. Running a business with baked goods as your product is most likely what you struggle with.
Running a Home Baking Business Requires More Than Baking Skills
The point is that there is a lot more than just doing the baking that is involved in business management. If you want to be successful, from day one you have to be in the mindset of operating like a true business. If  you are a homebased business, you will operate differently than a brick &; mortar store.
You have to think through getting your space ready for business. Even if you are operating under Cottage Food Laws, in most states the Heath Department will require that you keep the supplies you are using for business separate from the supplies you use for your family. You will have to have  separate space to store those supplies. "Having a designated storage space for your business supplies is really important. Consider investing in commercial shelving units from Schaefer Systems International to keep your home bakery as organized as other businesses."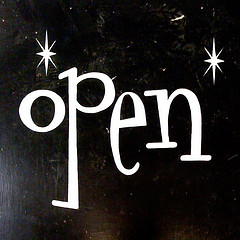 You are going to have some challenges that the retailers don't have. For one thing, your zoning may prohibit your customers from coming to your location. You will have to set up some form of delivery. That can also be a benefit. It eliminates the importance of location, location, location. Getting the word out about your business is critical. Since you are home based, customers won't know you are in business merely by driving past your store. Zoning again may prohibit you from even putting out a sign with the name of your business. You are going to have to have and execute a plan to advertise that you are open for business.
One of the mistakes a lot of people make is thinking you can simply buy an ad and that takes care of the problem. Years ago, when we first opened our business, we purchased a very pricey ad in one of the yellow telephone books. It ran for a year, and we got one or two calls total. What we found out in hindsight was our business was generated from the networking we did, and the reputation we built. Referrals were the lifeblood of our business. Once we had that in place, the business grew steadily.
I hope that as you grow your business, you will have a wonderful time getting to know your customers. I had a great time doing just that.  Till next time,
Grace
P.S.
P.S. From time to time I sell some advertising on my site. I spend a lot of time working on this website, so I have chosen to monetize it with occasional advertising. I recommend products and services I believe in. Although I try to keep those annoying banner ads to a minimum, occasionally I will recommend a product that I think will be beneficial for you