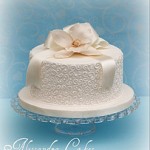 I just want to invite you to listen to a podcast I just finished taping with Kelly McCausey. We talked about how I started my catering and gift basket business, and many of the lessons I learned along the way. Yep, I shared the good, the bad, and the ugly. You see, after more than 11 years in the business, I have learned a bit, and now I am sharing those lessons with others.
I invite you to check out the Free Group Coaching that I am offering later this week. I want to spend some time talking about your dreams and answering questions you may have. Lets talk about your business idea, and see if we can brainstorm ways for it to work.
If you would like to listen to the podcast with Kelly, we really had a great chat. Kelly shared important information every solopreneur needs to know. Grab a cup of coffee and kick back .

Listen to the free Solo Smarts Podcast
Please feel free to leave a comment
photo credit: Alessandra Cake Designer