Don't forget to fill out the survey after watching the video if this may be a good fit for you.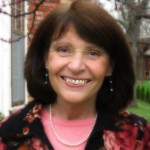 So, how was your Mothers' Day. Were you showered with flowers and gifts? Did you children make gifts that you will cherish forever? Will you remember next year what you got this year? I for one can say a resounding yes to that question. What you may ask did I get that I won't soon or ever forget? Was I treated to the most amazing day at the spa, or treated to the finest restaurant in town?Did my children tell me to put my feet up and serve my every want all day?
Not quite, but close. I actually spent my mothers day by getting up at 3:00 to finish making and baking 275 pans of cinnamon rolls that my son and his eighth grade class were selling to raise money for Food for the Poor. They had learned that they could build a house with four rooms for $2600, and they really wanted to be able to give that gift to a family.
As they were wrapping the rolls one of the boys remarked that as he was covering the rolls with saran wrap he felt that he was adding another board to the house they wanted to help build. They were very successful and raised a grand total of $3,136, enough to build the house, buy two water pumps to supply fresh water to two villages, a goat to provide milk to a family, and enough left over to provide food for three families for three months. I was so proud of those kids that it brought tears to my eyes. My son counted out the $2,600 put the money in a pile and said, "that is our house". When they were a little short to be able to purchase the three months worth of food, he took all the money he had and was able to finish funding the food purchase.
Will I remember Mothers' Day 2010? You bet I will!