Don't forget to fill out the survey after watching the video if this may be a good fit for you.

I am not trying to imply that money can buy love, but when you pair love with money, it can do wonders. I never realized before a few weeks ago that I had the power to use my talents to make a real impact on the lives of others that I don't even know and will probably never meet. I took a few simple ingredients, put them together, spent time and labor, and with the help of my children and their friends, we were able to raise money to help others in ways that we will never realize.
It was a realization that stopped me in my tracks and made me re-evaluate how I will build this business. Sure, it will give my clients the ability to make some money to help their families, but the ability raise money for others is truly a bigger deal. The money that is raised to benefit others can have a ripple effect that we can only imagine.
I see the big picture now, and when we partner our love of family with the desire to help others, moms (and dads) of the world can take a giant step toward changing the lives of others as well as truly making a difference in the world. Moms (and Dads) working together with a common goal can really make a difference. All we have to do is our own one thing, but when added together, we have tremendous power to help others in an unstoppable way. It sounds like a lofty goal, I agree, but who else has more influence on their families than mothers. If we unite, we can lead the world to a better place by doing our one thing that we are uniquely gifted to do.
Put away your humbleness, it is time for action. Believe it or not, there are people in your own town that need your help, as well as people all over the globe just praying that someone somewhere will care. Moms, we all have that caring gene, but most of us just don't know what we can do to help
.
I have prayed long and hard on this, and now I know that the answer is simple, and if you are reading this, you can be part of the movement to make positive changes in our world. You have that one talent, probably many talents, and you have some spare time, we all do. Turn off the tv, that will free up all the time needed to do your one thing. It really does not matter what gift you bring to the table, it is needed, and when paired with all the gifts of others, the power of love can be unleashed.
If you would like to know more about how our Dough Raising Mom program can help your family as well as the families across the globe, we would love you to join our website so we can keep you informed about when we will begin taking applications to be trained by us to help groups with their fund raising needs. A benefit to you is that you raise money for your family
be able to stay at home with your kids.
[Read more…]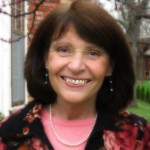 So, how was your Mothers' Day. Were you showered with flowers and gifts? Did you children make gifts that you will cherish forever? Will you remember next year what you got this year? I for one can say a resounding yes to that question. What you may ask did I get that I won't soon or ever forget? Was I treated to the most amazing day at the spa, or treated to the finest restaurant in town?Did my children tell me to put my feet up and serve my every want all day?
Not quite, but close. I actually spent my mothers day by getting up at 3:00 to finish making and baking 275 pans of cinnamon rolls that my son and his eighth grade class were selling to raise money for Food for the Poor. They had learned that they could build a house with four rooms for $2600, and they really wanted to be able to give that gift to a family.
As they were wrapping the rolls one of the boys remarked that as he was covering the rolls with saran wrap he felt that he was adding another board to the house they wanted to help build. They were very successful and raised a grand total of $3,136, enough to build the house, buy two water pumps to supply fresh water to two villages, a goat to provide milk to a family, and enough left over to provide food for three families for three months. I was so proud of those kids that it brought tears to my eyes. My son counted out the $2,600 put the money in a pile and said, "that is our house". When they were a little short to be able to purchase the three months worth of food, he took all the money he had and was able to finish funding the food purchase.
Will I remember Mothers' Day 2010? You bet I will!